This is an archived article and the information in the article may be outdated. Please look at the time stamp on the story to see when it was last updated.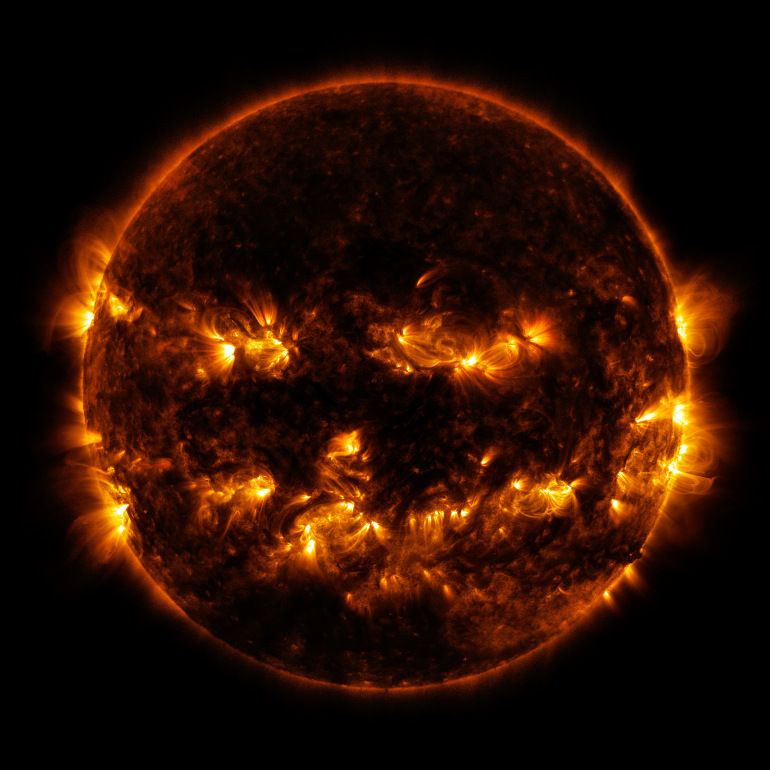 NASA has revealed a photo of the "Pumpkin Sun" just in time for Halloween.
Scientists at NASA combined images of the active regions of the sun from Oct. 8. The result is the awesome image you see above.
"The active regions appear brighter because those are areas that emit more light and energy — markers of an intense and complex set of magnetic fields hovering in the sun's atmosphere, the corona," NASA said on its website.
Scientists reportedly used two sets of light wavelengths to create the "Halloween-like appearance."