GREENSBORO N.C. -- A crash shut down all westbound lanes of East Wendover Avenue between Sykes Avenue and Elwell Avenue Sunday, according to Greensboro police.
Three people were in a car that rolled over as it went down an embankment, police say.
Minor injuries have been reported.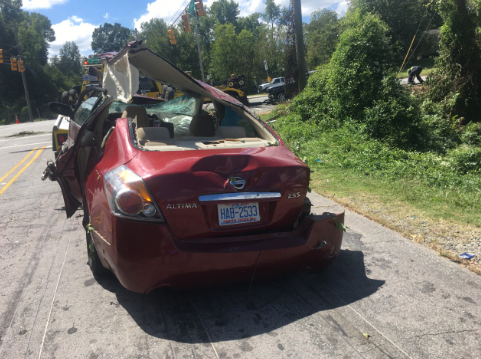 Crews are responded to clear the scene where a car crashed into a fence.
Police tell FOX8, "Everyone is fine."
All traffic was diverted.
The road is back open.