This is an archived article and the information in the article may be outdated. Please look at the time stamp on the story to see when it was last updated.
GREENSBORO, N.C. — The ACC Men's Basketball Tournament for 2014 is set to start on Wednesday at the Greensboro Coliseum. It concludes on March 16.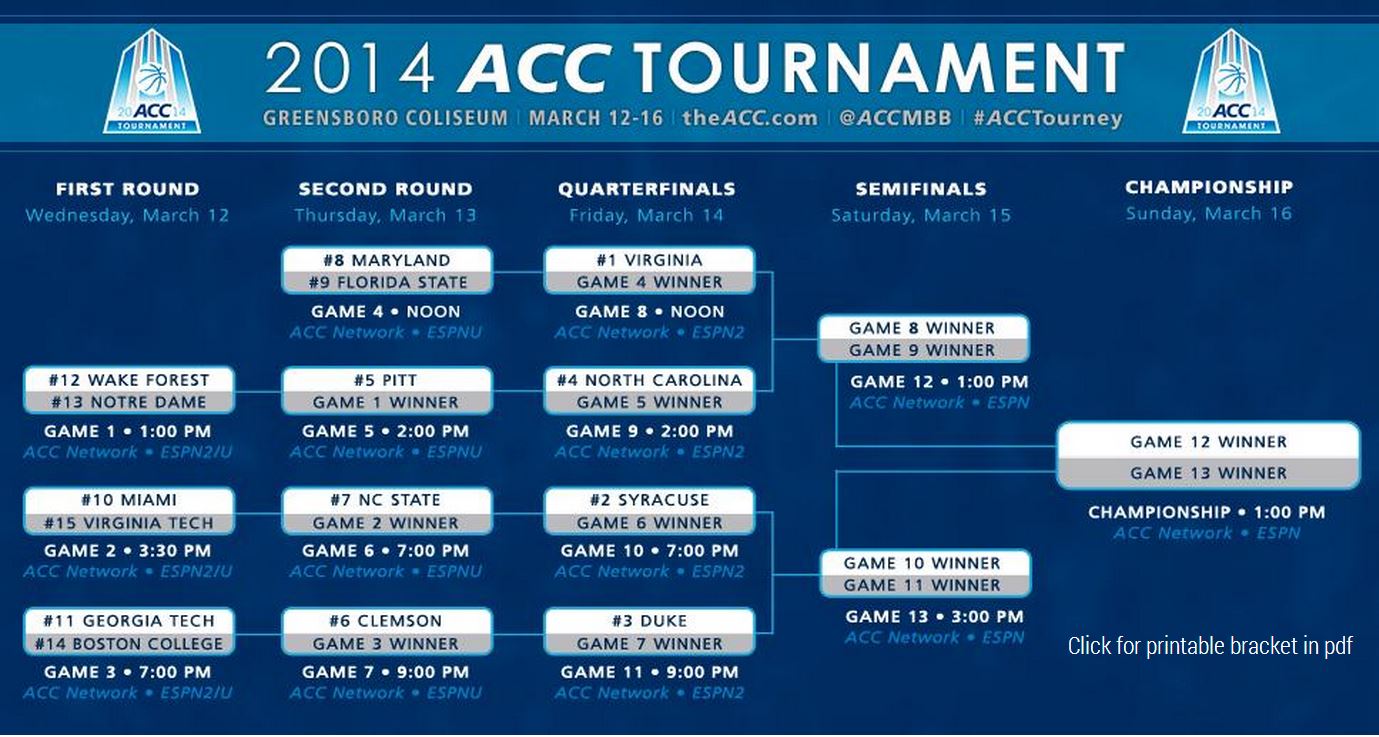 Here is a printable version of the tournament bracket.
Click here for a tournament schedule and links: Theacc.com