This is an archived article and the information in the article may be outdated. Please look at the time stamp on the story to see when it was last updated.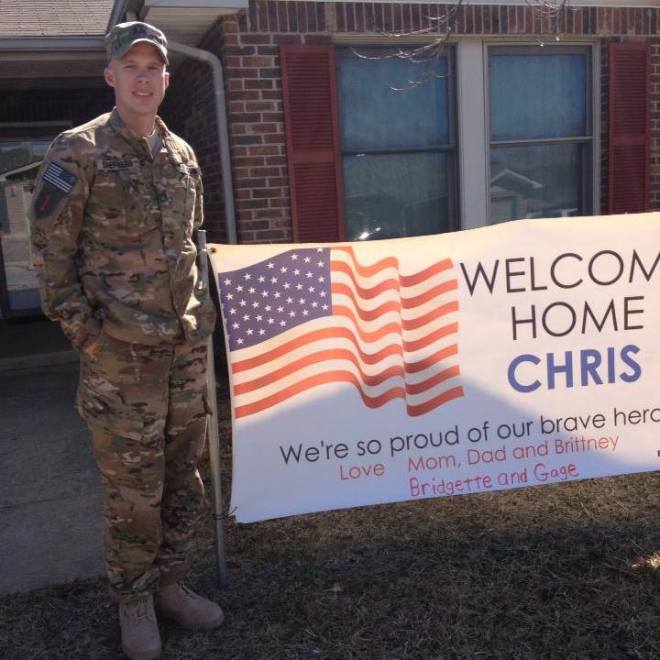 In our first "A Hero's Welcome" story feature on MyFOX8.com, we introduce you to Chris Shepherd and his family.
Chris, a graduate of Southeast Guilford High School, was given a hero's welcome in Kentucky last week when he returned home from his deployment in Afghanistan.
Chris was greeted by his wife Bridgette, his son Gage and the rest of his family during a ceremony at Fort Knox Army base in Fort Knox, Kentucky on Feb. 27.
Before Chris joined the military in 2008, he was a volunteer firefighter with Julian Fire Department.
Chris was deployed to Iraq in October 2008 and returned home a year later. He married Bridgette, a Burlington-native, in 2009. They started dating in 2007.
His second deployment was to Afghanistan in April 2011. Chris returned home in January 2012 and met Gage, his one-month-old son.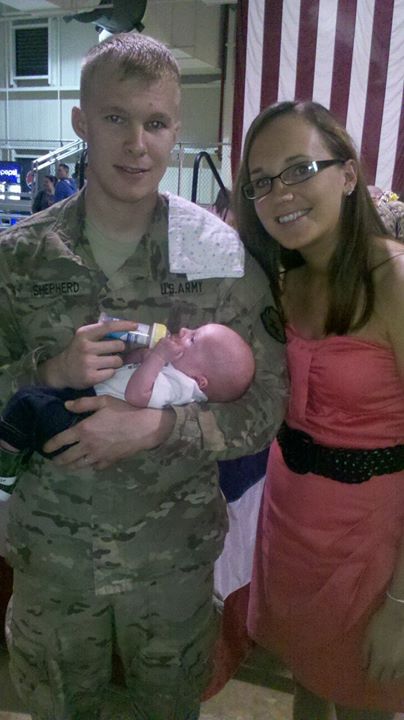 In June 2013, Chris was sent to Afghanistan for his third deployment. He returned home on last week.
"The welcome home ceremony was held at Fort Knox and was very patriotic," said Tina Shepherd, Chris' mother. "The soldiers walked into the gym in formation while family members stood, applauded, clapped and cried for their daddies, mommies, husbands, wives, sons and daughters," Tina Shepherd said.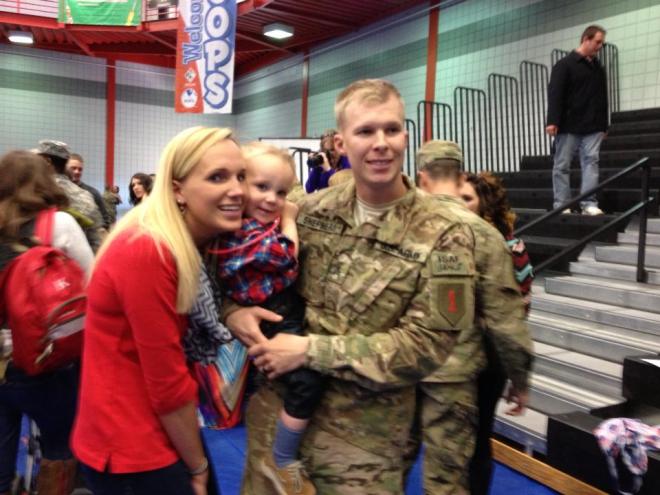 "It was so beautiful to see the reaction between father and son after nine months. Thank goodness for Facetime on the iPhone… he was able to see and talk to his daddy several times a week," Tina Shepherd said.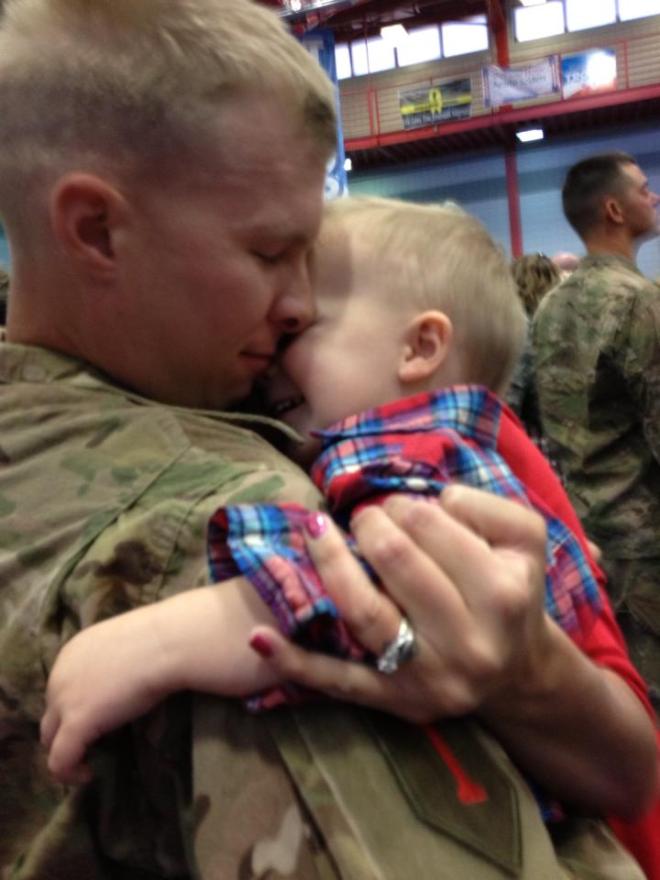 After the ceremony, the family returned home to have "Christmas in February."
Chris, Bridgette, Gage and the entire family celebrated together and opened presents.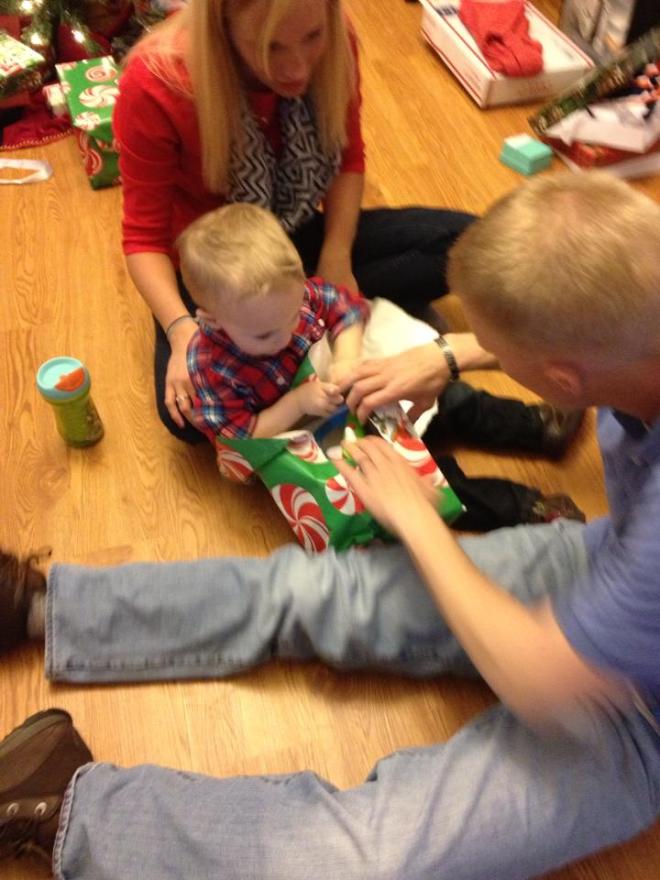 From everyone at FOX8, welcome home Chris! Thank you for your service.
Do you have a soldier story you want to be featured on MyFOX8.com? Send your story suggestions to webprod@wghp.com or post on our Facebook wall.
Here are some more photos of Chris, Bridgette and Gage: