This is an archived article and the information in the article may be outdated. Please look at the time stamp on the story to see when it was last updated.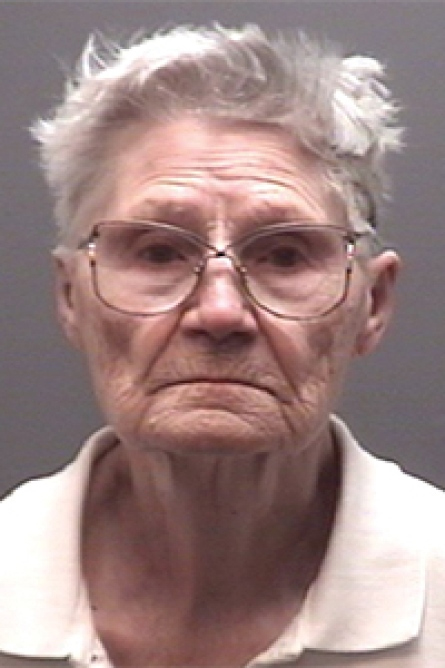 ALAMANCE COUNTY, N.C. — Police have charged a woman after she allegedly threatened utility workers and law enforcement officers with a pellet rifle.
Onilas Lee Simpson, 88, of Burlington, was charged with two counts of assault with a deadly weapon on a law enforcement officer.
According to police, Simpson was threatening to shoot contract utility workers in front of her residence shortly before 10 a.m. Wednesday.
According to the Times-News, the workers were contracted through AT&T and were laying underground cable in the public right of way.
Officers responded to the 800-block of N.C. 87 North and Simpson continued to point the weapon and threaten the workers. Simpson also allegedly pointed the weapon at deputies during the altercation.
When deputies challenged Simpson with their duty weapons, she dropped her weapon and was taken into custody. The weapon was seized and found to be a pellet rifle.
An investigation revealed that the woman had allegedly verbally threatened the utility workers the previous week, indicating that if they came back they would be shot.
Simpson was processed and released on a $5,000 bond, pending her first court appearance.
There were no injuries as a result of the incident.