This is an archived article and the information in the article may be outdated. Please look at the time stamp on the story to see when it was last updated.
Barboza has since been apprehended. 
DAVIE COUNTY, N.C. — An inmate has escaped from the Davie County Detention Center and should be considered "dangerous," according to the sheriff's office.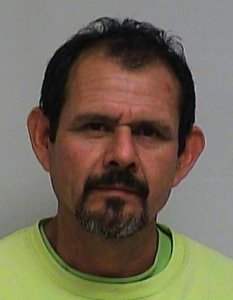 The Davie County Sheriff's Office advises the public to be on the lookout for Lucio Rodriguez Barboza, 49, of Mocksville.
He allegedly climbed a fence in the outdoor recreation area and escaped at about 11:45 a.m. Tuesday.
He was at the jail on charges of first-degree kidnapping, assault on a female, second-degree rape, second-degree forcible sex offence and assault on a government official. He was being held under a $1 million bond.
Deputies believe he is wearing an orange jumpsuit.
The sheriff's office warns anyone who sees him to use caution.
Anyone with information is asked to call 911 or (336) 751-0896.