This is an archived article and the information in the article may be outdated. Please look at the time stamp on the story to see when it was last updated.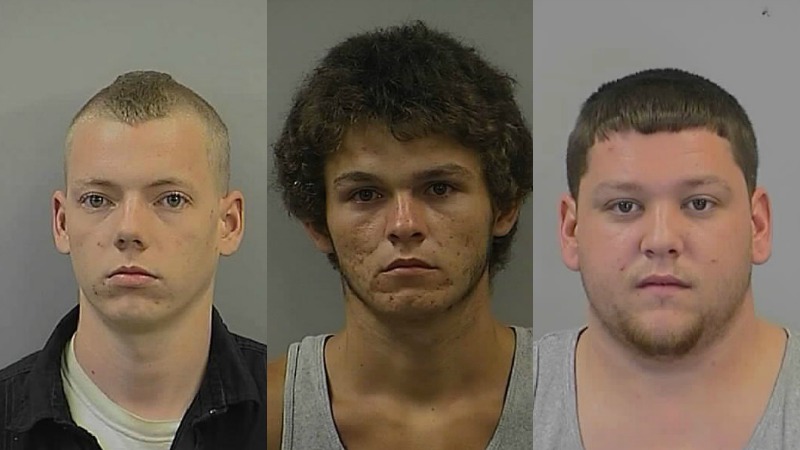 ASHEBORO, N.C. — Police have arrested three people in connection with the armed robbery of an Asheboro business on Monday night.
Officers responded to the Lucky Draw, located at 1211 Shana Lane, around 10:40 p.m. in reference to a panic alarm.
The clerk told officers two white males entered the business, one armed with a handgun and one armed with a long gun, and demanded money.
The suspects were given an undisclosed amount of currency and fled out the back door of the business.
Following an investigation, police identified and arrested Michael Allen Gatewood, 20, Robert Wayne Strickland III, 16, and Jeffrey Todd Gray Jr., 22, all of Asheboro.
All three suspects are charged with robbery with a dangerous weapon.
Gatewood and Strickland are in the Randolph County Jail. Gray is in the Richmond County Jail.