This is an archived article and the information in the article may be outdated. Please look at the time stamp on the story to see when it was last updated.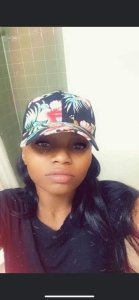 GREENSBORO, N.C. — Officers found a woman dead in her vehicle Thursday morning in Greensboro, according to police.
At about 10:20 a.m., police responded to a report of a suspicious vehicle at Hampton Park at 3111 Four Seasons Boulevard.
At the scene, officers found 25-year-old Desirae Aimee Hall dead in her vehicle with a gunshot wound.
Friends tell FOX8 she was a mother to five children.
Police say they are investigating the case as a homicide.
Anyone with information is asked to contact Greensboro/Guilford Crime Stoppers at (336) 373-1000.