This is an archived article and the information in the article may be outdated. Please look at the time stamp on the story to see when it was last updated.
Here's a look at 20 famous North Carolinians.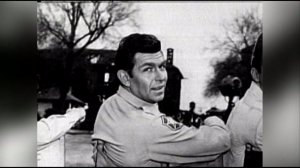 Of course, this list is nowhere near complete.
There are many other famous people who are from or have lived in the Tar Heel state.
But here are just a few names you are surely familiar with.
Andy Griffith — Actor, born in Mount Airy, attended UNC Chapel Hill. Also a Grammy Award-winning Southern-gospel singer and writer. Died in 2012. A true TV legend.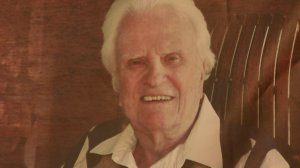 Michael Jordan — NBA hero, played for UNC Tar Heels in college. He is currently the principal owner and chairman of the Charlotte Hornets. Widely considered the greatest basketball player ever.
Billy Graham — An American evangelical Christian evangelist, ordained as a Southern Baptist minister who was born in Charlotte. A spiritual adviser to several presidents. He recently celebrated his 96th birthday.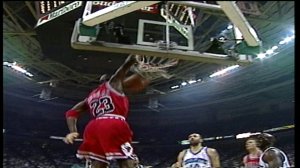 John Coltrane — Jazz legend, born in Hamlet and grew up in High Point. One of the most popular figures in jazz music. Thelonious Monk and George Clinton of "P-Funk" are also Carolina natives.
Chris Daughtry— Musician, born in Lasker and a Guilford County native. He is best known as the lead vocalist and rhythm guitarist for the rock band "Daughtry" and as the fourth-place contestant on the fifth season of "American Idol."
Zach Galifianakis — Actor, Wilkes County native. He has been in several highly-successful comedies including "The Hangover."
Richard Petty – NASCAR legend, born in Randolph County and nicknamed "The King." Many of NASCAR's top drivers live in North Carolina.
Clay Aiken — A popular "American Idol" finalist who was also the 2014 Democratic nominee in the North Carolina 2nd congressional district election.
James Taylor — Grammy-winning musician, originated in Chapel Hill. He is a five-time Grammy Award winner and was inducted into the Rock and Roll Hall of Fame in 2000.
Fantasia Barrino — "American Idol" winner, born in High Point and a Charlotte native.
Charlie Daniels — A country and Southern rock musician, best known for "The Devil Went Down to Georgia." Born in Wilmington.
Scotty McCreery — Won the 10th season of "American Idol." Born in Garner, a member of "The Wolfpack." Other "Idols" from here include Kellie Pickler and Caleb Johnson, to just name a few.
Doc Watson — Legendary blind bluegrass and folk musician, born in Deep Gap. He died in 2012 in Winston-Salem. Another great musician from the Tar Heel state.
Junior Johnson – Legend of NASCAR and moonshine, born in Wilkes County. Currently makes "Midnight Moon" — and this time, nobody has to outrun the cops to sell it.
Nicholas Sparks – A New Bern resident known for his popular romantic novels including "The Notebook" and "The Longest Ride." Many of his books get turned into movies.
Dale Earnhardt – A NASCAR great who was born in Kannapolis. His son, Dale Earnhardt Jr., is also a NASCAR legend and was born in Concord.
Chris Paul – A great basketball player for the Los Angeles Clippers who was born in Winston-Salem. Won the NBA Rookie of the Year Award in 2006. From Lewisville. Attended West Forsyth High School and played for Wake Forest University. One of the best current players in the game.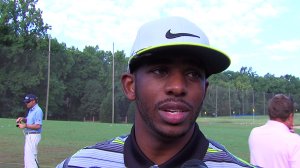 Ric Flair – Wooooooo! This Charlotte native is one of the most popular pro-wrestlers of all time. The late André the Giant also owned a home in North Carolina.
Maya Angelou – A famous and beloved author and poet from Winston-Salem who died earlier this year. She taught at Wake Forest University.
Randy Travis — A well-known country musician, who was born in Marshville. He has recorded more than 20 albums and has had several hits since the mid-'80s. Other popular country performers from the state include Donna Fargo, Eric Church and Ronnie Milsap.