This is an archived article and the information in the article may be outdated. Please look at the time stamp on the story to see when it was last updated.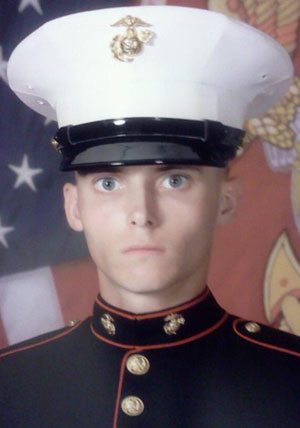 FORT MEADE, Md. — A 19-year-old Marine from Alamance County was found dead in his barracks at Fort Meade.
Pvt. Anthony Romano-Caruso, originally from the village of Alamance, was an active-duty Marine assigned since February to the Defense Information School at Fort Meade.
Romano-Caruso's body was found Wednesday afternoon, but the Marine Corps Combat Development Command did not publicly identify him until Friday.
The Naval Criminal Investigative Service is investigating his death. NCIS investigates all non-combat deaths of Navy and Marine Corps members that are not the result of disease or natural causes.
Col. Sean Gibson told the Associated Press that, since the death is under investigation, he can't provide any details about it.
Gibson said Romano-Caruso received recruit training at Parris Island, S.C., and combat training at Camp LeJeune.