This is an archived article and the information in the article may be outdated. Please look at the time stamp on the story to see when it was last updated.
RACINE COUNTY, Wis. — A man has been charged after driving a motorcycle more than 100 mph in a construction zone and wrecking near an exit ramp, WITI reports.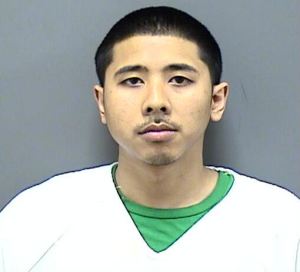 Bubby Thongchamleunsouk, 22, faces charges of attempting to flee to elude a traffic officer, speeding in a 55 mph zone in a work area, failure to keep his vehicle under control, unsafe passing on the right, reckless driving/endangering safety in a work area, operating a motor vehicle without insurance and operating a motor vehicle after suspension..
Racine County sheriff's deputies spotted Thongchamleunsouk after multiple calls from people saying someone was on a motorcycle on Interstate 94 traveling at a high rate of speed.
A deputy was able to clock the motorcycle at 119 mph in a 55 mph construction zone — while construction workers were present.
Thongchamleunsouk eventually ran the motorcycle off the road, getting stuck in the process, and deputies were able to arrest him.
When arrested, Thongchamleunsouk reportedly told officials, "I did not know you guys were chasing me."