This is an archived article and the information in the article may be outdated. Please look at the time stamp on the story to see when it was last updated.
MEBANE, N.C. — Alamance County sheriff's deputies are searching for a man who allegedly abducted an 11-year-old girl and then raped her Tuesday morning.
Sheriff Terry Johnson said the 11-year-old girl was waiting for her school bus on Mebane Oaks Road near the Orange County/Alamance County line when she was pulled into a car. Johnson said her little brother was nearby and witnessed the abduction. He told his parents, who then called 911.
Johnson said when the abductor heard the sirens, the girl was able to get out of the car, and run to the road where she flagged down a driver who picked her up and drove her to safety.
Jennifer Warren, the youth director of a nearby church, said it's hard to believe something so terrible could happen so close by.
"You must not be scared of God," Warren said.
A grandfather himself, Johnson said finding the man who did this is top priority.
"I assure you this, whether it's my grandkids or anybody else's kids, we're going to do everything we possibly can to get this individual in custody," Johnson said. "He ought to spend the rest of his life in prison."
Johnson said deputies urgently need people to be on the lookout for the suspect, and so deputies provided a detailed description that they asked the media to release to the public.
The suspect is described as a tall white male, possibly 35 to 45 years of age. He was wearing dark pants (possibly sweatpants), a gray, ribbed long-sleeve shirt, light brown boots and a red ball cap. He was also described as having light facial hair.
The suspect was driving a blueish-gray, 4-door 90s model Buick with a skull/dragon sticker on the back window. The passenger side mirror is damaged or missing.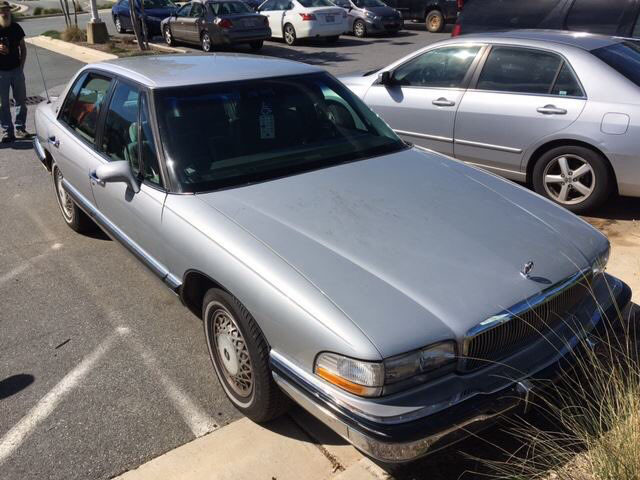 Johnson said that when the father of the 11-year-old victim learned what happened, he immediately jumped in his car and attempted to locate the suspect's car. He believes to have seen it at the parking lot of the Walmart on Mebane Oaks Road shortly after. Johnson said deputies are looking for surveillance video and will release any photos they find.
Anyone with information is asked to contact the Alamance County Sheriff's Office at (336) 570-6300.
Listen to the Alamance-Burlington School System's incident advisory: