This is an archived article and the information in the article may be outdated. Please look at the time stamp on the story to see when it was last updated.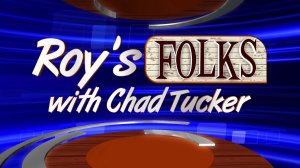 COLFAX, N.C. -- The 10th annual Colfax Persimmon Festival is Saturday and there's no better way to get ready that with persimmon pudding.
"I've had emails from Cincinnati of people saying 'I have to have some persimmon pulp,'" said Gene Stafford, who started the festival on the family farm. Persimmon pulp is what's left when you separate out the seed and skin and it's most common use is persimmon pudding. "It's unique ... you can find pumpkins anywhere but to find persimmons is special."
The proof is in the pudding.
Gene Stafford's Persimmon Pudding

2½ cups flour
1½ cups sugar
2 teaspoons cinnamon
1 teaspoon cloves
1 teaspoon allspice
2 cups persimmon pulp
3 eggs
2 cups sweet milk
½ cup butter, melted
2 teaspoons vanilla

Mix together flour, sugar, and spices. Vary spice amounts according to personal taste. Stir in persimmon pulp, eggs, milk, melted butter, and vanilla. Bake in oven at 325° for about 1 hour.
Colfax Persimmon Festival - November 4th
Historic Stafford Farm
558 North Bunker Hill Road
Oak Ridge, N.C. 27310
10 a.m.-4 p.m. Admission $10 for ages 12 and older.
(336) 682-5328​