This is an archived article and the information in the article may be outdated. Please look at the time stamp on the story to see when it was last updated.
DAVIDSON COUNTY, N.C. — The wife of longtime FOX8 Morning News guest Dr. Curt Jacobs was killed in a biking accident Tuesday night near Welcome.
Gina Jacobs, 54, was biking with some friends when her bike went off Ridge Road and crashed, Curt said.
Davidson County officials said Gina was pronounced dead in the ambulance on the way to Lexington Memorial Hospital. No other information had been released as of Wednesday night.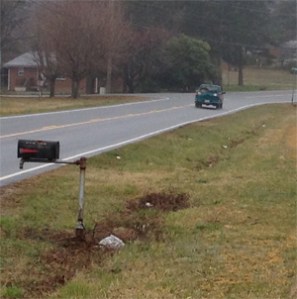 Gina spent a lot of her time at Oak Hill Elementary School helping to turn the low-performing school around.
Patrice Faison, principal at Oak Hill, said Gina was a part of the school's family. She was so loved that even the students were noticeably touched on Wednesday.
"She wanted everyone to learn, and I wanted to learn and be just like her," said Kaitlyn Silk Gonzalez, a fifth grader.
"She will always be my best friend," said Brayan Alvarado, a second grader.
Her work led Guilford County Schools to name Gina Volunteer of the Month in December 2010.
In a video honoring that recognition, Gina said, "If I've done things that made people want me to be recognized, I am honored, but we got more work to do."
Faison said Gina did so much that it probably can't be matched by any other single person.
"You don't get a Gina Jacobs in your life but once. If you get them once, you're fortunate, so we are truly fortunate," Faison said. "Her heart was just unbelievable. She was just one that you wondered, 'How much can she give?'"
Another one of her big passions was cycling. Her cycling friends said Gina would ride outside even when it was 35 degrees and rainy.
Jacobs also helped rehabilitate patients through a spin class at High Point Regional Hospital, where her husband works. Rodney Simpson, a spin class instructor and friend, paid tribute to Gina today.
"We brought a bike in that she would have ridden on today in her honor and in her remembrance. That was her class today," Rodney said.
She even brought biking to some of her beloved kids at Oak Hill. She donated several bikes to students at the school, and on Wednesday, family found six more bikes she was planning on donating to students but never got around to it.
"When she got something she wanted, she went after it, and she wouldn't let anything stop her," Simpson said.
Gina leaves behind her husband, Curt, three children and one grandchild.
A service celebrating Jacobs' life takes place at 11 a.m. Saturday at Wesley Memorial United Methodist Church at 1225 Chestnut Drive in High Point. Dr. J. Alexander Ward Jr. will be officiating. The family will greet friends, immediately following, in the Asbury Room.
In lieu of flowers, memorial contributions may be made to Oak Hill Elementary School, 320 Wrightenberry Street, High Point, NC 27260. Online condolences may be made on Mrs. Jacob's memorial page at www.cumbyfuneral.com. Arrangements by Cumby Family Funeral Service, High Point.