A cold front will move across the area this evening. It will bring with it a chance for a shower, possibly a thunderstorm. Lows in the mid-50s. A few left-over clouds early tomorrow, then clearing in the afternoon. There may also be a morning shower, the chance is small, 20%. Highs in the upper 60s to near 70. Clear and colder tomorrow night, lows in the lower 40s. The coldest rural areas will slip to the mid to upper 30s where some light frost will be possible. Mostly sunny on Friday with highs around 67. Back to 44 on Friday night.
Over the weekend, a gulf coast system will bring rain to the deep south and the gulf coast will bring us some clouds with a 25% chance for a shower. Highs in the mid-60s. Mostly cloudy and 46 on Saturday night. Sunday will be partly cloudy with a high of 68.
Early next week, sunny to partly cloudy days and nights. Highs near 70 and lows in the mid-40s.
More Weather
Heat Index
7-Day Forecast
Regional Temperatures
Current Temperatures
Severe Watches and Warnings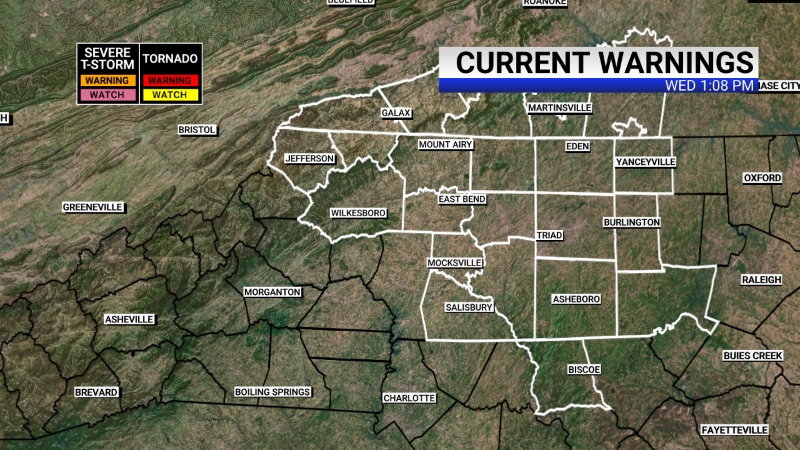 Triad Radar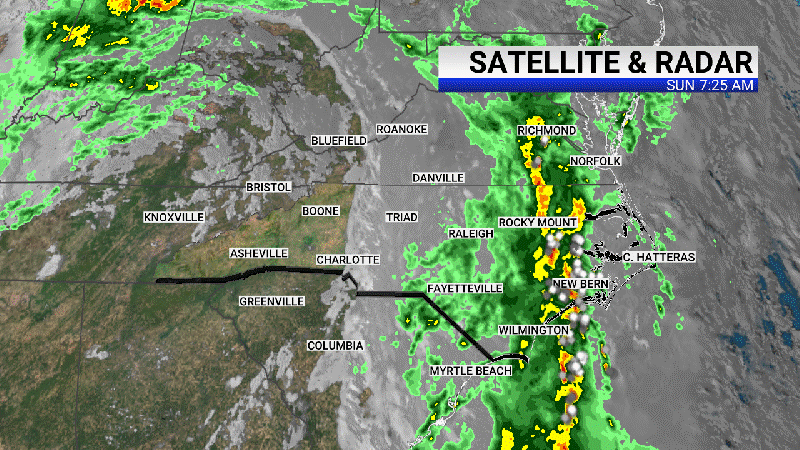 Almanac