GlobeNewswire
XPEL, Inc. (XPEL) Shares Slump on Short-Seller's Claim XPEL is Concealing Massive Risk – Hagens Berman
Hagens Berman, National Trial Attorneys, Encourages Investors with Losses to Contact its Attorneys
News provided by
Hagens Berman Sobol Shapiro LLP
Nov 21, 2023, 5:39 PM ET
SAN FRANCISCO, Nov. 21, 2023 (GLOBE NEWSWIRE) -- Hagens Berman urges XPEL, Inc. (NASDAQ: XPEL) investors who suffered substantial losses to submit your losses now.

Visit: www.hbsslaw.com/investor-fraud/xpel
Contact An Attorney Now: XPEL@hbsslaw.com
                                                   844-916-0895
XPEL, Inc. (NASDAQ: XPEL) Investigation:
In a recent public filing, XPEL stated its paint protection film-related ("PPF") revenue with respect to Tesla vehicles is only 5% of its total year to date revenues.
But on Oct. 19, 2023, XPEL's claims came into question when activist short-seller Culper Research published a scathing report, "XPEL, Inc. (NASDAQ:XPEL): That's a Wrap." Culper claims that based on a survey of over 100 XPEL installers, Culper estimates Teslas actually represent 25% to 35% of XPEL's PPF business.
In addition, Culper claims that "the Company is concealing a massive undisclosed risk from its primary supplier which threatens to upend the Company's entire reason for being." Specifically, Culper alleges that XPEL's long-time supplier entrotech has formed a joint venture with PPG, which has integrated protection technology directly into OEM paint.
Culper contends that XPEL has "conspicuously removed all mentions of entrotech" in its recent SEC filings, suggesting that "XPEL is burying the uncomfortable fact that it's been leap-frogged by PPG, and that its long-time supply partner has decided to understandably work with PPG rather than move forward with XPEL."
This new has caused XPEL shares to decline sharply.
"We're focused on investors' losses and investigating the propriety of XPEL's disclosures concerning Tesla and entrotech," said Reed Kathrein, the Hagens Berman partner leading the investigation.
If you invested in XPEL and have significant losses, or have knowledge that may assist the firm's investigation, submit your losses now »
If you'd like more information and answers to frequently asked questions about the XPEL investigation, read more »
Whistleblowers: Persons with non-public information regarding XPEL should consider their options to help in the investigation or take advantage of the SEC Whistleblower program. Under the new program, whistleblowers who provide original information may receive rewards totaling up to 30 percent of any successful recovery made by the SEC. For more information, call Reed Kathrein at 844-916-0895 or email XPEL@hbsslaw.com.
About Hagens Berman
Hagens Berman is a global plaintiffs' rights complex litigation law firm focusing on corporate accountability through class-action law. The firm is home to a robust securities litigation practice and represents investors as well as whistleblowers, workers, consumers and others in cases achieving real results for those harmed by corporate negligence and fraud. More about the firm and its successes can be found at hbsslaw.com. Follow the firm for updates and news at @ClassActionLaw.
Attorney advertising.
Past results do not guarantee future outcomes.
Services may be performed by attorneys in any of our offices.
Contact:
Reed Kathrein, 844-916-0895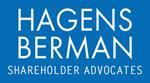 NOTE: This content is not written by or endorsed by "WGHP", its advertisers, or Nexstar Media Inc.
For inquiries or corrections to Press Releases, please reach out to GlobeNewswire.