EIN Presswire | Newsmatics
Billboard Veteran Unveils Revolutionary Virtual Home Show Platform
News provided by
EIN Presswire
May 26, 2023, 9:03 AM ET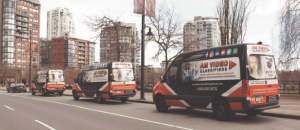 Professionally wrapped cargo vans can quickly build a brand name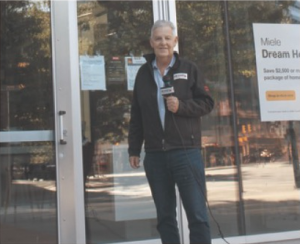 www.amvideoclassifiedsglobal.com Founder, Director, and President Mr. Ken Meiklejohn
AM Video Classifieds Founder Kenneth Meiklejohn Launches Game-Changing Solution to Boost Brand Awareness and Increase Customer Engagement
LAS VEGAS, , NEVADA, UNITED STATE, May 26, 2023/
EINPresswire.com
/ -- Gaining new customers is crucial to the long-term growth of any small business. Today, digital marketing (think sponsored Instagram posts, targeted Facebook ads and Google AdWords) is the best way to achieve widespread visibility for a small business. The key is to harness online tools to successfully increase brand awareness.
However, small business owners are often too busy handling daily operations to make digital marketing a priority. Furthermore, advertising on some platforms can come with a hefty price tag. Google or Facebook ads may cost $1,000 to $30,000 a month- an unsustainable, unrealistic expenditure for up-and-coming businesses with thin profit margins.
For the uninitiated, navigating the world of search-engine optimization and branded keywords can be a daunting task.
Online advertising has never been more complicated, agrees
www.amvideoclassifiedsglobal.com
founder, director and President Kenneth Meiklejohn. His mission is to facilitate and streamline this process for home-related retailers and services.
With over 600 virtual home show platforms online in 15 North American countries, soon to increase to thousands so that national and international advertisers can post their business profiles on them,
www.amvideoclassifiedsglobal.com
destination virtual home show platform allows businesses to advertise products and services related to home improvement, as well as the decoration, maintenance, selling and renting of residential real estate.
Think of the highly successful B.C. Home Show - open 24/7 for shoppers' convenience.
With over four decades of experience in advertising and real estate, Meiklejohn has proven entrepreneurial success.
He got his start in the billboard industry in the 1980s, founding a number of companies that he later sold to notable advertising groups, including Jim Pattison Outdoor, Out Front Advertising, and Astral Outdoor.
Chances are, you've seen his work: hundreds of his billboards still stand in Vancouver, Saskatoon, Regina, and Mission, among other markets.
Now, he's moved his expertise online.
www.amvideoclassifiedsglobal.com
virtual home show platform is refreshingly straightforward, convenient, and easy to use. Rather than scrolling through end-less, irrelevant results on Google, customers can immediately narrow their search for specific retail stores related to home improvement and services ranging from deck fabrication to tree removal, all posted on one destination platform.
The virtual home show platforms also feature real estate listings accompanied by "home tours": virtual, realtor-guided walk-throughs of a property.
Meiklejohn also knows how to attract customers with the click of a button-specifically, the "play" button.
www.amvideoclassifiedsglobal.com
specializes in video marketing: it employs a team of business and real estate reporters, as well as professional videographers and filmmakers, to produce high-quality videos for its advertisers. When a customer clicks on a business profile, a video (usually ranging from 30 to 90 seconds) automatically pops up.
"We require all companies that post their profiles on our home show platform to feature one of our custom shot videos on their profile. Plus, all our advertisers receive copies of the videos we shoot for their own use.", explains Meiklejohn. "Our advertising rates are extremely cost-effective, especially when you compare them to our competitors, Facebook and Google. The first three advertisers in each category - if they post their business profile on our virtual home show platform for a three-year term costing $1,944-receive a "free" video. Meiklejohn also notes that video ads are ideal for companies who want to add transparency and personality to their advertising.
With a custom video from
www.amvideoclassifiedsglobal.com
, business owners can directly showcase their products and address potential customer enquiries.
His long-term goal for British Columbia is to start buying hundreds of Mercedes Benz cargo vans as they become available, wrap them with the company logos and graphics, then station them in markets as they are developed.
The cargo vans will be operated by B2B salespeople, business and real estate reporters, and videographers.
This innovative service is what set
www.amvideoclassifiedsglobal.com
apart from other classified advertising sites.
"Although it's in its early stages, video marketing is undoubtedly the best strategy for reaching customers today," Meiklejohn says. Sure enough, a Forbes article from 2020 claims that video was expected to make up 82 percent of internet consumer traffic in 2022. SEO (search engine optimization) specialists, who study how and why certain websites make it to Google's coveted first page, are making similar predictions.
That is not to mention the format's proven dominance on social media. By creating and sharing video content, businesses can benefit from social media engagement and customer feedback.
"People will watch an interesting or relevant video ad and share it with their friends or post it on their own page or website," Meiklejohn says. "If our customers are reposting the video ad we create for them on Facebook, LinkedIn, Twitter, or other social media platforms, this can drastically increase the likelihood that their target audience will find them."
Meiklejohn is planning to donate 100 percent of his common and preferred shares to charities related to the well-being of children, as well as the BC Cancer Society.
To post your business profile with
www.amvideoclassifiedsglobal.com
, please email sales@amvideoclassifiedsglobal.com.
Salman Baig
AM Video Classifieds Global Inc.
+ +1 778 522 4005
sal@amvideoclassifiedsglobal.com
Visit us on social media:
Twitter
Instagram
YouTube
NOTE: This content is not written by or endorsed by "WGHP", its advertisers, or Nexstar Media Inc.
For inquiries or corrections to Press Releases, please reach out to EIN Presswire.