EIN Presswire | Newsmatics
10 membres de l'Alliance St-Laurent aux quartiers généraux des Nations Unies à New York
News provided by
EIN Presswire
Mar 26, 2023, 6:30 PM ET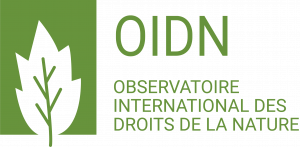 La voix du Fleuve Saint-Laurent et de la rivière Magpie aux Nations Unies
Nous allons considérer sérieusement ce projet de loi"
— Terry Duguit, Secrétaire parlementaire, Canada
MONTREAL, QUEBEC, CANADA, March 26, 2023/EINPresswire.com/ -- Plusieurs membres de l'Alliance Magtogoek St-Laurent se sont regroupés pour parler au nom du Fleuve St-Laurent lors de la Conférence sur l'eau 2023 des Nations Unies qui a lieu du 22 au 24 mars 2023 à l'Organisation des Nations Unies à New York.
Deuxième conférence à avoir lieu depuis 1977, la Conférence sur l'eau 2023 des Nations Unies est saluée comme une occasion d'accélérer les progrès vers l'accès universel à l'eau potable et à l'assainissement d'ici à 2030. La conférence incluait six plénières, cinq dialogues interactifs et des centaines de "Sides Events".
Mercredi le 22 mars en début de soirée, un panel portant sur des initiatives autochtones visant la protection des cours d'eau au Canada a eu lieu. La conversation était menée par différents représentants de communautés autochtones. Au nom de la rivière Magpie, Jean-Charles Piétacho et Luc Noël ont présenté le cas de cette rivière qui a obtenu sa personnalité juridique en février 2021. Ils ont mis de l'avant l'importance d'avoir une vision holistique et écosystémique des rivières à l'image de la (Mutehekau Shipu) rivière Magpie en innu, et de la nécessité de la protéger.
Par la suite, Yenny Vega Cardenas est intervenue pour parler de l'Alliance Saint-Laurent et partager les avancements du dépôt du projet de loi visant à accorder une personnalité juridique au Fleuve St-Laurent devant le Parlement Fédéral. « Nous allons considérer sérieusement ce projet de loi », a conclu M. Terry Duguit, Secrétaire parlementaire du ministre de l'Environnement et du Changement climatique, présent à cette activité.
« La personnalité juridique du Fleuve est un outil légal qui facilitera la mitigation des impacts des changements climatiques qui menacent les écosystèmes du Saint-Laurent. Cela implique que le Fleuve peut subir un préjudice et qu'il doive recevoir une réparation pour son propre bénéfice. », affirme Yenny Vega Cardenas, avocate et présidente de l'Observatoire International des Droits de la Nature (OIDN).
Au nom de l'Alliance Saint-Laurent, l'OIDN se dit fier d'avoir participé à la conférence des Nations Unies sur l'eau et d'y avoir revendiqué et faire entendre la voix de ce magnifique Fleuve et de la rivière Magpie. L'Alliance regroupe plusieurs acteurs dont l'OIDN, qui vise à reconnaître la personnalité juridique et des droits au Fleuve Saint-Laurent ; Le Semoir, un programme d'éducation relative à l'environnement qui vise à former des gardiens et des gardiennes en herbe du Fleuve par le biais d'ateliers en milieux scolaires ; Des Rives, trois réalisateurs utilisant le film pour donner une voix au Fleuve St-Laurent ; Arbre Évolution qui travaille pour s'assurer que le Fleuve a le droit à ses rives préservées, ainsi qu'un partenariat avec les Premières Nations, les communautés riveraines, la communauté scientifique et académique ainsi que les organisations non-gouvernementales (ONG). À ce jour, l'Alliance Saint-Laurent compte l'appui de 17 municipalités ayant adopté une résolution afin de s'y joindre, cinq nations innues via le Conseil Tribal de Mamuitun, 11 ONG, deux centres de recherche en plus de la participation citoyenne.
Représentée par 10 personnes au sein de la conférence sur l'eau 2023 des Nations Unies, l'Alliance St-Laurent entend faire des vagues. « Nous nous regroupons pour faire entendre la voix du Fleuve St-Laurent aux Nations Unies pour qu'il bénéficie d'une plus grande protection. Ce grand affluant abreuve plus de 3 millions de québécois et de québécoises et est l'habitat de plus de 1300 types de plantes, de 200 espèces de poissons, de 26 espèces d'amphibiens, de 23 espèces de reptiles, de 74 espèces de mammifères terrestres et de 20 espèces de mammifères marins en plus d'être un joyau culturel. », explique Laurence Côté-Leduc, coordonnatrice du Semoir.
Yenny Vega Cardenas
Observatoire international des droits de la Nature
+1 514-971-8495
email us here
Visit us on social media:
Facebook
LinkedIn
NOTE: This content is not written by or endorsed by "WGHP", its advertisers, or Nexstar Media Inc.
For inquiries or corrections to Press Releases, please reach out to EIN Presswire.